We published a series of articles on spam correction measures. Check the article to understand terms like DMARC, SPF & DKIM. These technologies are responsible for email delivery.
We always try to get to the root cause of the problem before looking for the solution. To know why your email is going to spam folder and know more what it has to do with your domain reputation, please check our article here.
Let's solve the problem
For the domain email functionality , Google postmaster entry is a must and domain should be verified in post master tools.
Add domain in Google postmaster tools and verify. After adding, they generate a record. This record must be added to the DNS.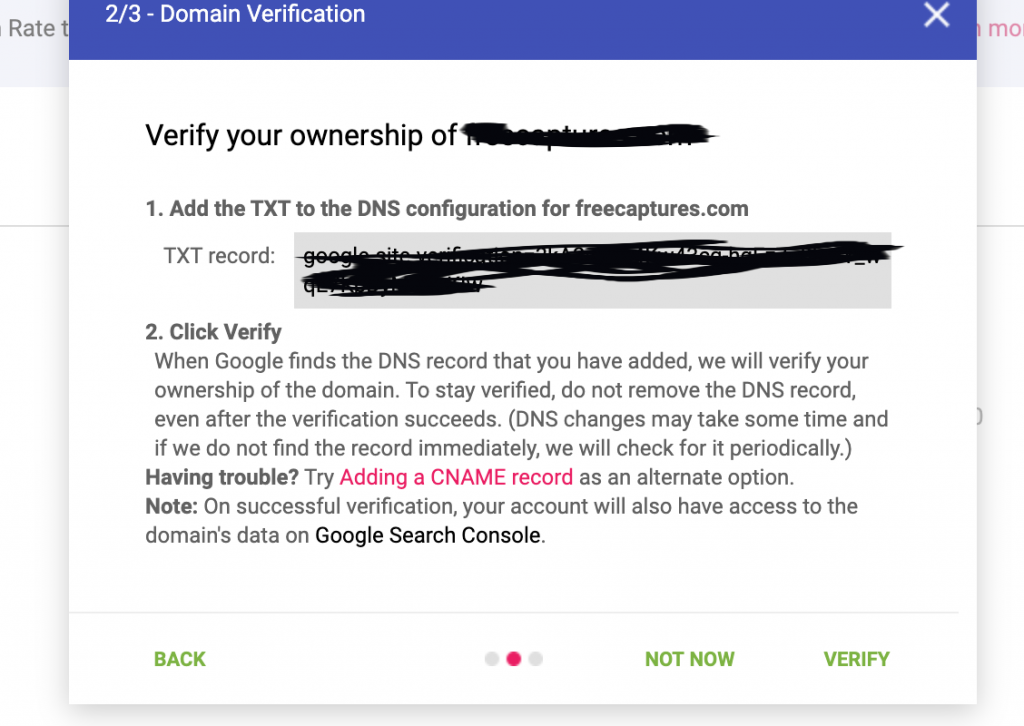 Below is the snapshot of how the domain looks after verification.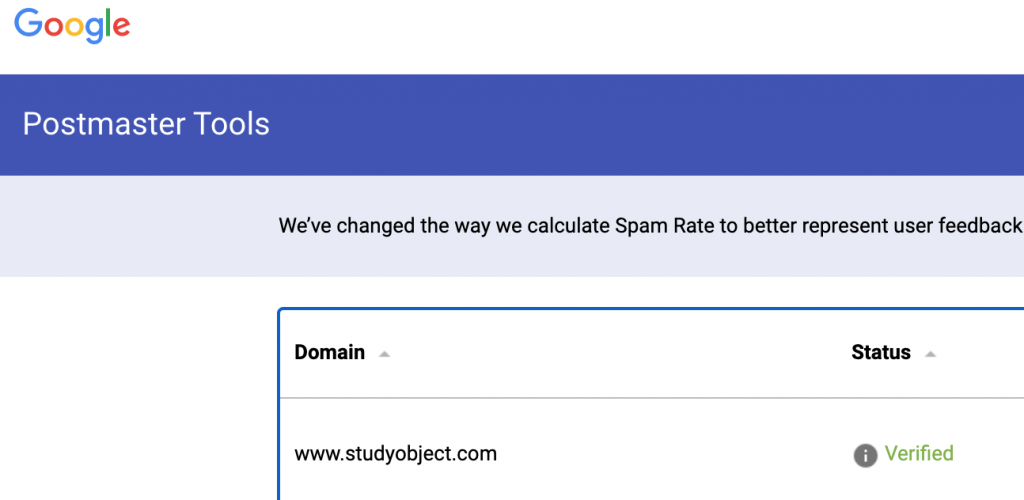 2. Check if your domain or system ip is blacklisted for spamming.
There are several online tools for it, check your domain on blacklist checker.
There can be a case where your domain is not on blacklist but the System ip on which you are working has been marked as blacklisted, you must check ip blacklisting for your system ip.
The tool will list the reputation black list maintained across the world. If any of the list is shown in red you must appeal to respective blacklist groups (ex- BarracudaCentral and many others).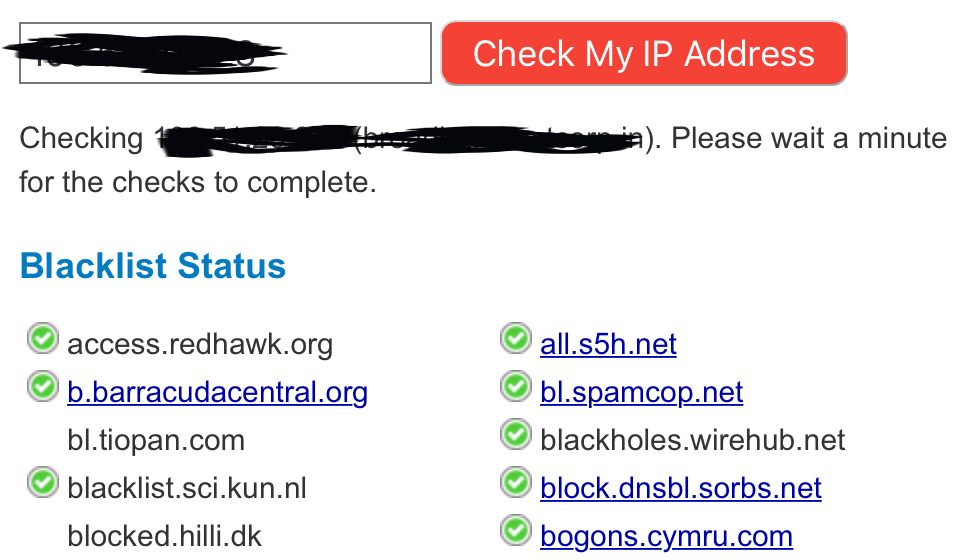 You can also check blacklist of domain or ip check at mxtools
3.Get you DMAIC, SPF & DKIM from Email Server provider & create the entry in DNS.
If these entries are not available, you can generate these at Dmarcly .
Once these values are generated, enter with your DNS provider.
Problem Solved !
Caution : It may take some time(2-4 weeks) to get off the blacklist and cache update across various reputation system.